LabVIEW Consultants / LabVIEW Programming Services | LabVIEW System Integration
US-based manufacturers: Need a LabVIEW Expert?
This puts us in the top 2% worldwide
Need some existing code updated?  Need a whole new LabVIEW-based test system?
Whether you had code dropped on your lap, or you're just too busy with other things, our LabVIEW system integrators can take the software development and hardware integration off your plate.
Certified LabVIEW Architect
Certified LabVIEW Developer
Certified TestStand Architect
Certified TestStand Developer
Talk to a LabVIEW Consultant.
We've helped teams at some of the world's most innovative companies
"Very impressed…kudos to Viewpoint"

I really want to thank you for all your help getting us to this stage in automating our testing. We had our customer in this week to oversee some testing and they were very impressed, which is definitely kudos to Viewpoint.
David,

An Aerospace & Defense Company
"Significant value"

The Viewpoint team provides significant value to our projects, and I really enjoy working with Viewpoint.
Jerzy Wolujewicz, PhD,

Nammo Pocal Inc.
"Valuable part of our global team"

I have been working with Viewpoint for 15+ years on multiple projects. They have always provided creative and quick solutions to all of the problems we have placed in front of them. I have always considered them a valuable part of our global team.
Engineering Group,

A Global Manufacturer
LabVIEW Case Studies | Projects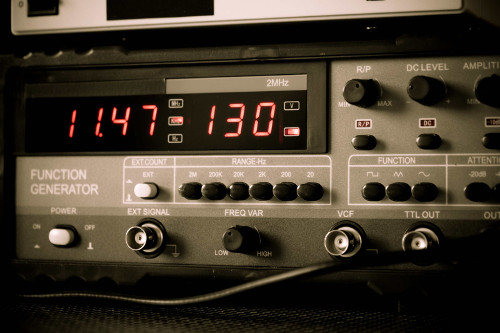 Reduced test time across several products by an average of ~25% and reduced time to create paperwork by ~3x
Client
Manufacturer of high-voltage power supplies
Challenge
The client already had an existing manufacturing test system in place. They wanted Viewpoint to enhance the tester due to an increase in production volume demand.  Viewpoint reviewed the existing test system and noted 3 areas for improvement:
Automation available in the measurement instruments – most of the test equipment was automatable, via some combination of serial, GPIB, or Ethernet interfaces. Furthermore, some equipment, such as an oscilloscope, had the ability to store and recall setup configurations. The test operators already used these configurations to decrease setup time for the next test step. Most test equipment did not have automated setup.
Operator time spent on each test step – the client had been through a Lean assessment and had already done a good job of timing operations. However, we specifically noted that the operator was manually connecting to the test points and manually transcribing to paper the measurement results from instrument displays.
Automating the connections – many types of product models were being tested at this test system. Connecting the test equipment to all sorts of products would require either 1) many types of test harnesses and connectors or 2) a redesign of the products to make test connections simpler and quicker.
Solution
The enhanced automated test system included automation of instrumentation interfaces, a test executive to run the test sequences, automated test report generation, and automated test data archiving for the electronic UUT.
Benefits
Reduced total test time across several products by an average of ~25%.
Time to create paperwork was reduced by ~2/3 due to automated data collection.
System Overview
The enhanced test system included the following updates:
Test sequence automation
Automated test report generation
Automated test data archiving
Automation of instrumentation interfaces
Configurable automated test steps associated with each type of measurement instrument. The test operators would create a sequence of steps to setup each instrument and record the resulting measurement. The sequence of steps could be saved and recalled for each product to be tested, so the instruments could be used automatically.
New programmable meter – integrated the new DMM meter with a programmable interface to replace the one that was not automatable.
Foot switch integration – Since the connections to the test points were manual, a foot switch allowed the operator to take the measurement and advance to the next step.
The StepWise test executive platform managed the multiple test procedures created for the different products. StepWise also handled creation of HTML reports for every part tested.
SOFTWARE FUNCTIONS
Test GUI
Test Sequencer
Report Generator
Test Data Archiving
Instrument interfaces
Load More Posts
How to select a LabVIEW consultant
Maybe you're LabVIEW programmer quit or retired, or maybe you've got some internal capabilities but need some additional support because everyone's too busy.  From hourly rates to a range of skills, there are several factors to consider. We'll help you weigh each one. See How to Select a LabView Consultant. 
3,000+
LabVIEW solutions delivered
Great for automated measurement & control: manufacturing test, product validation, machine control and condition monitoring.
700+
LabVIEW FPGA systems delivered
Great for applications requiring seriously deterministic timing, reliable code execution, and multi-channel synchronized processing.
1,000+
LabVIEW RT systems delivered
The combination of LabVIEW RT and the RTOS on which it runs allows for the creation of applications with bounded jitter and latency.
500+
cRIO-based systems delivered
Combining a cRIO controller with the multitude of C Series modules creates a functional real-time controller in a small footprint.
1,500+
PXI-based solutions delivered
Broad range of off-the-shelf expansion cards & processing horsepower make PXI a formidable choice for many automated test applications.