Custom Automated Test Systems for Electrical Components and Systems
Platinum-level National Instruments Alliance Partner
Custom Electrical Testing Equipment
Custom Power Testing Equipment
Electrical component test systems often need industry-specific components to complete the test system.
Low-power components can often be tested with straightforward signal conditioning for connections to data acquisition hardware. For example, testing battery or fuel cell stacks up to a few 10s of volts can be handled with isolation modules which offer common mode rejection.
For high-power components, the signal conditioning can involve some potentially large and expensive components. Furthermore, safety considerations become paramount via both proper component selection, guarding, lockout-tagout procedures, and possible shutdown control schemes. These high-power situations also often call for careful design of signal grounding and shielding to reduce noise on the measurement signals.
We develop custom automated test systems to test electrical components and systems.
From high-voltage power supplies, to industrial-grade UPSs, high-power capacitors to electric motors, from power meters to fuel cells, and from power conversion switches to regenerative blowers, we've tested a lot of different electrical products.
How we can help: our capabilities & expertise
Design and development of complete hardware & software systems, including instrumentation, data acquisition, software, and panels/enclosures

Knowledge of IEC-61000 standards

Power conversion (AC/DC, DC/DC, AC/AC, DC/AC)

FPGA-based algorithm development

Common mode and high-voltage isolation custom signal conditioning circuit board design

Synchronized data acquisition – even for distributed systems (TSN & GPS)

Modeling (including digital twin)

Customization of inverter/motor controller algorithms
Want more proof points?  Check out these case studies: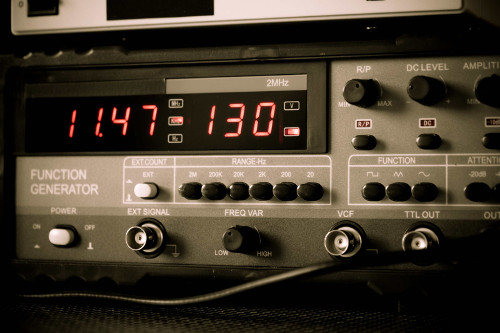 Reduced test time across several products by an average of ~25% and reduced time to create paperwork by ~3x
Client
Manufacturer of high-voltage power supplies
Challenge
The client already had an existing manufacturing test system in place. They wanted Viewpoint to enhance the tester due to an increase in production volume demand.  Viewpoint reviewed the existing test system and noted 3 areas for improvement:
Automation available in the measurement instruments – most of the test equipment was automatable, via some combination of serial, GPIB, or Ethernet interfaces. Furthermore, some equipment, such as an oscilloscope, had the ability to store and recall setup configurations. The test operators already used these configurations to decrease setup time for the next test step. Most test equipment did not have automated setup.
Operator time spent on each test step – the client had been through a Lean assessment and had already done a good job of timing operations. However, we specifically noted that the operator was manually connecting to the test points and manually transcribing to paper the measurement results from instrument displays.
Automating the connections – many types of product models were being tested at this test system. Connecting the test equipment to all sorts of products would require either 1) many types of test harnesses and connectors or 2) a redesign of the products to make test connections simpler and quicker.
Solution
The enhanced automated test system included automation of instrumentation interfaces, a test executive to run the test sequences, automated test report generation, and automated test data archiving for the electronic UUT.
Benefits
Reduced total test time across several products by an average of ~25%.
Time to create paperwork was reduced by ~2/3 due to automated data collection.
System Overview
The enhanced test system included the following updates:
Test sequence automation
Automated test report generation
Automated test data archiving
Automation of instrumentation interfaces
Configurable automated test steps associated with each type of measurement instrument. The test operators would create a sequence of steps to setup each instrument and record the resulting measurement. The sequence of steps could be saved and recalled for each product to be tested, so the instruments could be used automatically.
New programmable meter – integrated the new DMM meter with a programmable interface to replace the one that was not automatable.
Foot switch integration – Since the connections to the test points were manual, a foot switch allowed the operator to take the measurement and advance to the next step.
The StepWise test executive platform managed the multiple test procedures created for the different products. StepWise also handled creation of HTML reports for every part tested.
SOFTWARE FUNCTIONS
Test GUI
Test Sequencer
Report Generator
Test Data Archiving
Instrument interfaces
If you're looking for an electrical test system, reach out here to chat with us.
We've helped teams at some of the world's most innovative companies