Custom Test System Using NI PXI for Electrical Test
Updating an obsolete tester that maintains functionality
Client – Medical Device Manufacturer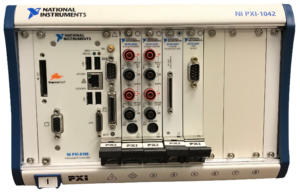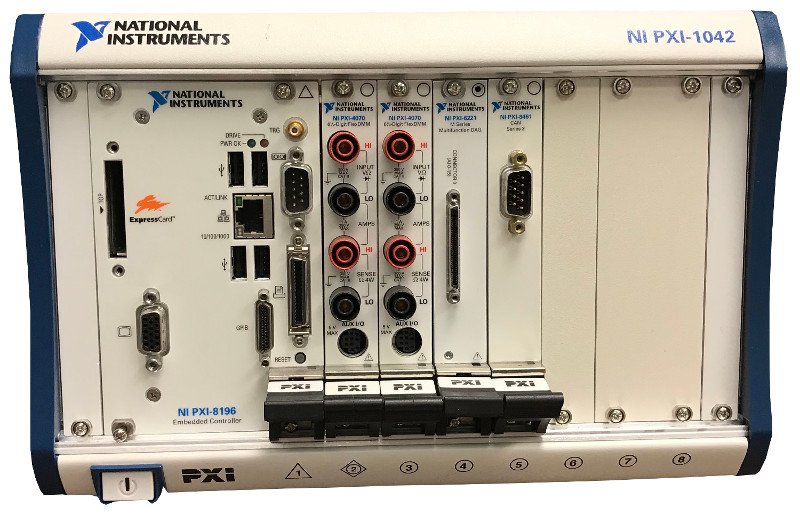 Challenge
Our client already had a test system in place, but the tester (really two test systems testing two different product variants) was becoming obsolete.  The tester was old, hardware was failing, and it was getting harder and harder to keep it reliably running.  They wanted a new tester to improve reliability, but maintain the functionality of the existing tester to keep the FDA-mandated verification and validation time to a minimum.
Solution
The updated end-of-line manufacturing test system maintains the functionality of the old test systems, but with updated hardware and software.  The same software is utilized for both the manual test system update and the automated test system update.  Our client deployed 6 manual testers and 1 automated tester.
Benefits
Improved maintainability and reliability with updated hardware and software
Maintains existing test system functionality to keep certification time down
System Overview
There were two variants of the new test system.  One was for an older product line that utilized manual test, with an operator that connected/disconnected the UUT, and initiated the test.  The other was an automated tester, integrated into a manufacturing machine.  Both testers utilized custom fixtures (provided by the client), off-the-shelf NI measurement hardware (selected by Viewpoint), and custom test software (developed by Viewpoint).  The software is configurable for both the manual test system and the automated test system.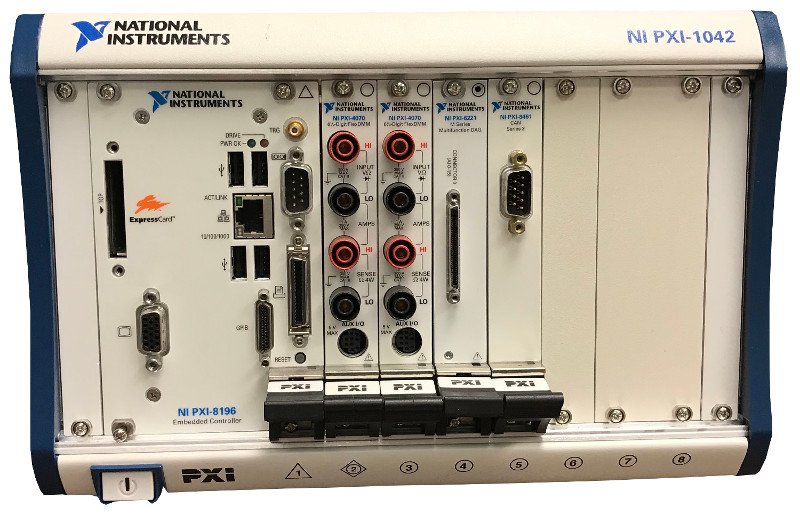 SOFTWARE FUNCTIONS
Read UUT limits from config file
Perform tester self-test
Measure impedance
Power UUT
Pressurize UUT
Measure UUT output
Perform leak down pressure test
PLC interface (for automated tester) for start, done, pass, fail
HARDWARE USED
Custom test fixture (provided by client)
NI PXI
PXI Multifunction I/O Module
PXI Digital I/O Module
PXI Relay Module
PXI Digital Multimeter Module
PXI Switch Matrix Module
*- images are conceptual, not actual