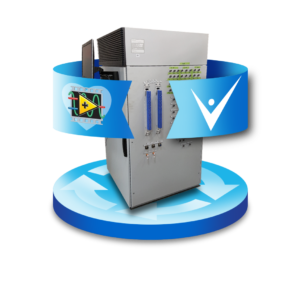 Want to gain efficiency for your company by enhancing your test system?
Testing of manufactured parts has become commonplace. Practically every manufactured product is tested these days. What's next for product testing? How can you gain more efficiency and add more value for your company by enhancing your test system?
Key Take-Aways:
Learn 3 main drivers for enhancing test systems (production volume constraints, error reduction, and waste reduction)
Understand which specific test system improvements to make based on the main driver for enhancement.
Hear specific examples where we've seen successful enhancements
Learn how you can get started with implementing the enhancements.
We'll discuss 3 types of test system enhancements:
1. Testing parts faster
2. Electronic Documentation
3. Production Flow Visibility
These enhancements are driven by: production volumes outstripping the throughput of an existing test system, the need for error reduction / production consistency, and desires for production waste reduction. For each type of enhancement, we'll discuss:
The scenario when the enhancement usually makes sense.

Benefits of implementing the enhancement.

Questions to ask yourself to help you decide if the enhancement makes sense for your specific scenario.

An example case study where the enhancement was implemented.

Next steps / how to get started with the enhancement.