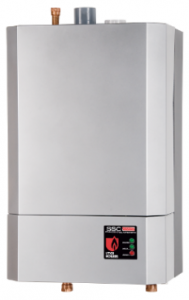 Automated End-Of-Line Tester Upgrade – Boiler
Automated End-Of-Line Tester upgrade makes operators and engineers happy
Client – ECR International: A manufacturer of heating and cooling systems.
Challenge
ECR has significant domain expertise in developing boiler systems.  Viewpoint has significant domain expertise in measurement and control systems.  To ensure quality control ECR International utilizes an end-of-line testing stand.  Each boiler is test fired and adjustments are made to optimize proper combustion.  Results of the testing are recorded along with the boiler's unique serial number.
The team at ECR needed an upgrade to one of their end-of-line test systems to support an increase in production capacity without sacrificing the testing and quality assurances process.
ECR also wanted to eliminate the need to constantly adjust test limits based on temperature.  This manual adjustment process was time consuming.
They took this as an opportunity to update and clean up the code base for supportability.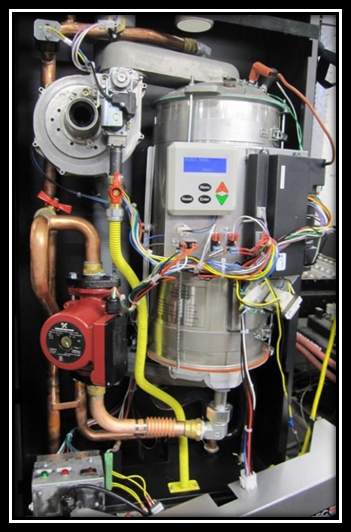 Solution
Viewpoint was asked to upgrade the existing test stand code and add a bit of functionality.  Since ECR already had the necessary hardware, Viewpoint worked with the existing hardware set, porting software and adding new features.
The updates improved usability, saved time, and increased accuracy.
The solution was delivered on time and under budget.
Benefits
Test time reduction and increased accuracy (automated temperature-based test parameter control)
Increased test flexibility (can test at multiple boiler capacities)
Improved operability with updated user interface
Improved development supportability with cleaned up code base
Improved IT supportability with updated code base
Increased stability (EEPROM test stand lock-up resolved)
System Overview