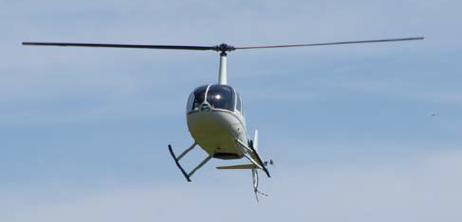 Industrial Embedded – Creating a Real-Time Helicopter Autopilot
We congratulate both our client and our engineers for making this very cool project a huge success
We had fantastic attendance at our NIWeek presentation titled 'cRIO Takes Flight – Creating a Helicopter Autopilot'. This presentation covered our development of a cRIO-based embedded controller that could control the orientation and position of an experimental helicopter — an actual autopilot!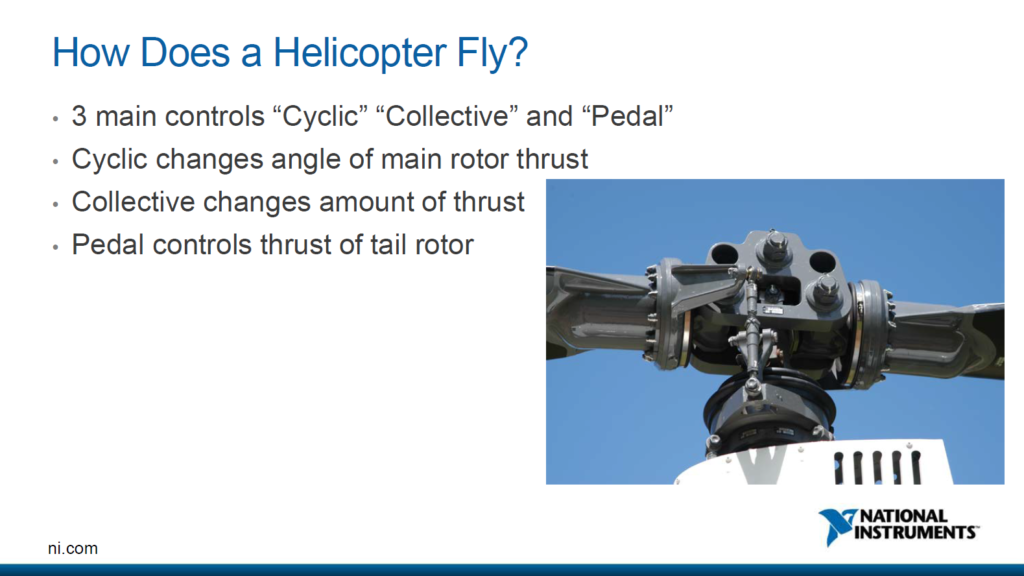 The cRIO was connected to several of the helicopter sensors, including GPS, and flight-control actuators which enabled the real-time application control loops to keep the helicopter on a pre-defined flight path.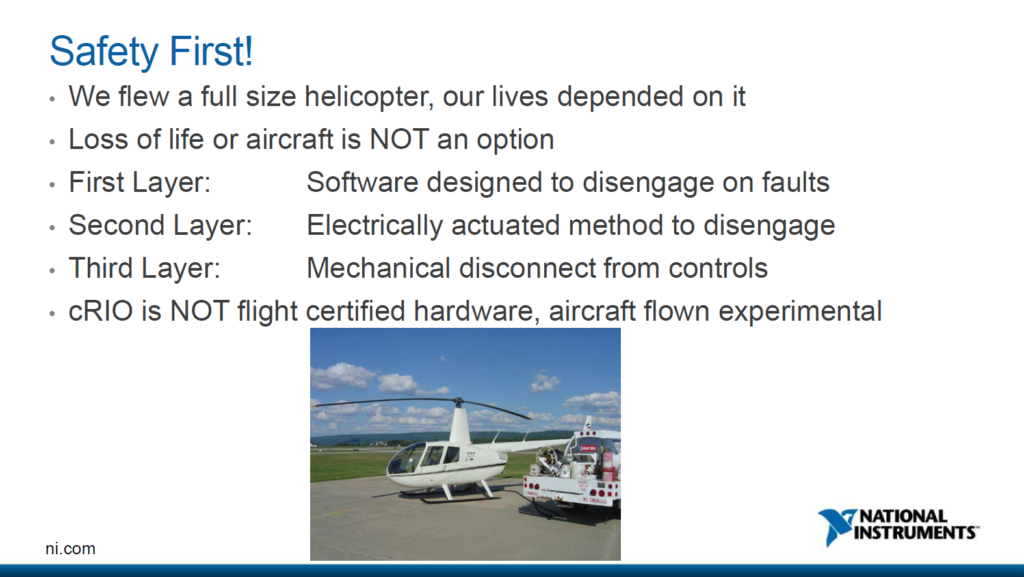 For safety reasons, the pilot had complete manual override capability and at any time could take command of the machine. However, with the rapid development and deployment tools offered by LabVIEW coupled with the flexible COTS cSeries modules HW, the cRIO embedded development effort was less than 3 weeks. Furthermore, initial autopilot flight goals were met in 2 days.
We congratulate both our client and our engineers for making this very cool project a huge success!  You can check out the complete presentation here: Creating a Helicopter Autopilot.  If you want more useful info on industrial embedded systems, check out our resources page here.