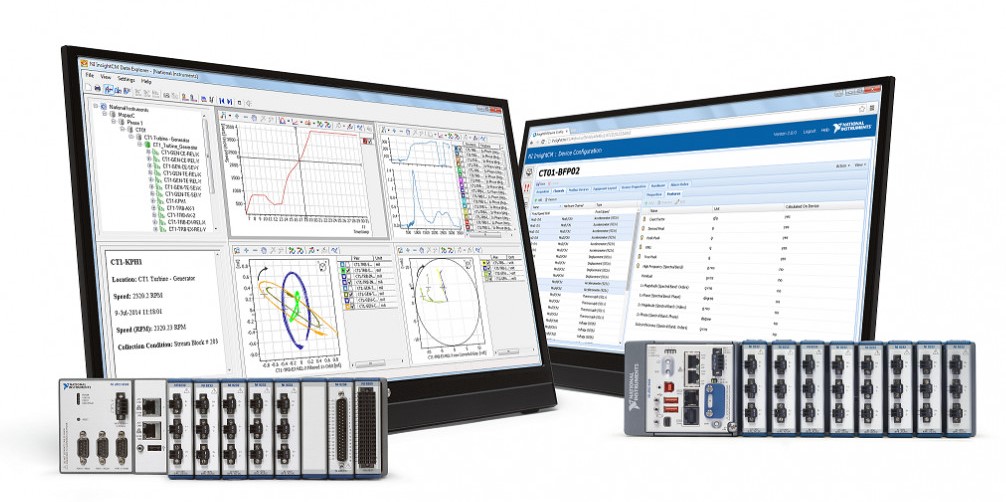 Industrial Equipment Remote Online Condition Monitoring
Using NI CompactRIO
Client
A manufacturer of large industrial mission-critical equipment in the electrical energy / power industry.
Challenge
Our client had three main goals in mind. They wanted to:
Decrease unanticipated downtime and maintenance expenses
Provide a more complete picture of machine operation and state
Improve equipment usage tracking.
Solution
The solution is a multi-node (i.e. multi-site) remote monitoring system that utilizes an NI cRIO-based controller with customized NI InsightCM monitoring software.
Benefits
Monitors vibration signals to predict expensive equipment failures
Monitors current machine state via Modbus from other equipment in the system, including the primary system controller
Provides alerts via email when any designated parameter is out of range
System Overview
The remote monitoring system monitors equipment condition by taking several vibration signal measurements along with reading over 500 Modbus registers. Local InsightCM vibration analysis on the cRIO extracts key features from the accelerometer data. Limit detection is run on these features and other equipment state and alarms are triggered when data is out of bounds.  Information collected at multiple sites is sent to a central location either at periodic intervals or based on an alarm condition.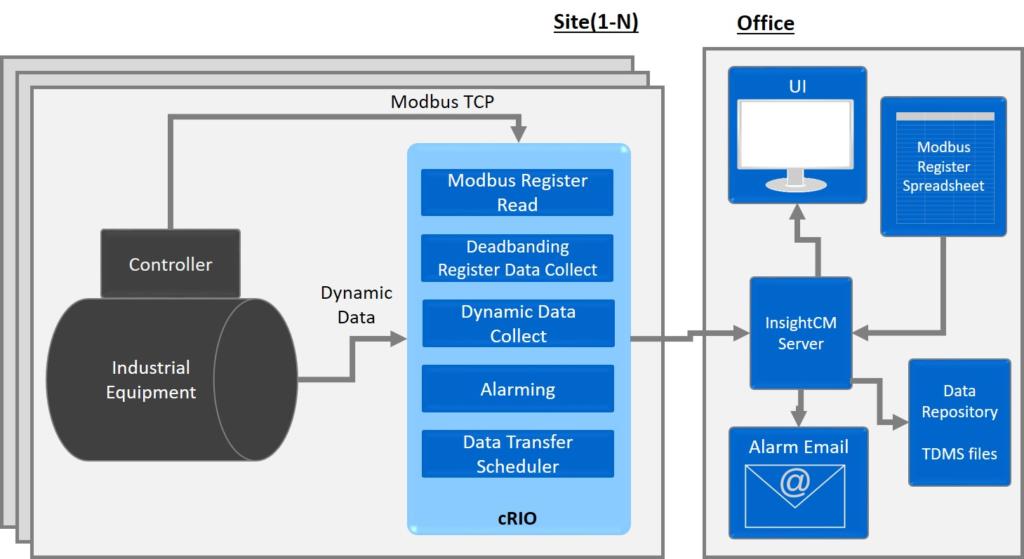 SOFTWARE
NI InsightCM software
Modbus register configuration & reading
Dead banding-style register data collection to decrease amount of data captured and transferred
Dynamic signal data capture
Alarming detection
Data transfer scheduling
Semi-real-time alarm channel display
HARDWARE USED
NI cRIO
NI IEPE Analog Input Module
Microsoft Windows Server to host the NI InsightCM server software
INTERFACES / PROTOCOLS
Modbus TCP
Ethernet TCP/IP